M

a

n

a

g

e

m

e

n

t

T

e

a

m
Benoit Garant, MBA, CPA-CMA
(CEO & President)
25+ years of experience within large publicly traded companies or smaller business in various sectors. Entrepreneurial mindset with strong experience in acquisitions, financing, transformation, reporting and governance.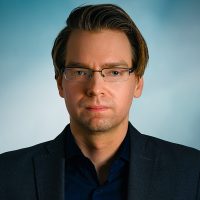 Nathan Hordy, Ph.D.-Eng.
(COO)
A founder of Anomera with 10+ years of entrepreneurial experience and a PhD from McGill in Chemical Engineering
Marc Hénault, ing.
(Senior Director of Engineering and Construction)
25 years of experience in mechanical engineering and development of industrial projects in Abitibi
A founder of Anomera and Professor of Chemistry at McGill. Formally a Principal Investigator at Bell Labs
Tim Morse, Ph.D.
(Senior Director of Research and Innovation)
A founder of Anomera with PhD in Chemistry from McGill, Tim is the key inventor behind Anomera's technology
Joël Soucy, Ph.D.-Eng.
(General Director, SMF )
Environmental Science PhD with Masters Degree in Engineering to include wide experience in the technical aspects of industrial applications forcusing on chemistry and mechanical processes.
Clémentine Fabre
(Director of Cosmetic Applications)
7+ years' experience within cosmetic ingredient suppliers. Combining dual skills in marketing and cosmetic science to address customer needs with ecofriendly performing solutions.
Amir Khabibullin, Ph.D.
(Director of Business Development and Innovation)
10+ years experience in advanced materials with a PhD from the University of Utah, Amir represents Anomera through business development and innovation in coatings, construction materials and other industries.
Adrien Tschudi, Eng.
(Senior Director, Manufacturing & Transformation)
10+ years' experience in chemical process engineering, project, production and operations management in the fine chemistry and biotechnology industry. Combining technical and business skills to bridge the science through the business company needs.